01. Weight Management
Lasting results.
I specialize in the use of psychotherapy to obtain lasting weight loss. Many of the clients I help are actually quite good at losing weight – they have done it over and over again. The difficulty comes when they are unable to sustain the weight loss they worked so hard to achieve.
A two fold approach.
I coach behavioral modification strategies combined with insight oriented therapy. The idea is to be actually working to shape behavior to better manage food and exercise while at the same time gaining insight into the motivations that lead us to lapse into old patterns.
A personalized plan.
I don't endorse any particular diet plan but rather, use a solution focused approach to learn what has worked and not worked in the past. Using your past diet and exercise history we will collaborate on a strategy.
Education.
Many people have a great working knowledge of food and calories but most people don't know much about changing behavior. I teach concepts and techniques that are effective in helping to lose weight permanently. For those who do need information about nutrition, portion sizes, calories, etc., want to be weighed regularly or want assistance with a personalized meal plan, I will suggest a nutritionist to collaborate with us.
Accountability.
Many clients find it helpful to have someone to whom they can be accountable. I can provide that mechanism of accountability whereby there is never any shaming and every lapse is used as a learning experience rather that as an excuse to give up. I do not weigh clients and although they are free to weigh themselves, it is often helpful to take a break from the scale altogether.
Staying motivated.
When clients get discouraged I am there to "coach motivation".
Relapse prevention.
Even after weight loss or fitness goals have been achieved we will have a plan in place to maintain your results.
Post Bariatric Surgery Support.
Metabolic surgical procedures (Gastric Bypass, Gastric Banding, Sleeve Gastrectomy) are life changing events. Dealing with significant changes in body size, giving up "comfort eating" and/or "comfort foods" and dealing with the reactions of others can be overwhelming. I can help you with these emotional issues. If you had your surgical procedure sometime ago and have experienced complications such as weight (re)gain or other addictive behaviors, psychotherapy can help you understand and address these issues.
02. Addictions Recovery
Who I help.
I treat adults and teens who either know they have a problem with drugs or alcohol or are not sure if they have a problem with drugs or alcohol. I also work with adults and teens in recovery for alcoholism or drug addiction.
Clinical approach.
I can provide practical information regarding addiction diagnosis and treatment. I am comfortable with the 12 Step Recovery Model and incorporate it into my work. Where there is another mental health diagnosis (for example, depression); I treat both conditions.
Living life on life's terms.
Developmental growth can be arrested during periods of heavy drug and/or alcohol use. Sometimes people who have gotten clean or sober find it useful to learn new skills for dealing with relationships, anger issues and stress.
Relapse prevention.
I can assist people who are in recovery and are motivated to stay clean or sober. By identifying triggers, talking about stressors, and structuring time we can minimize the chances of relapse and reinforce recovery. For the person just leaving a residential treatment facility, or an intensive or partial outpatient treatment program, I can provide the support needed to maintain and continue the progress that has already been achieved.
Helping someone else.
The truth is that we can't get other people clean or sober unless they have the desire to stop. If someone you love isn't willing to give up alcohol or their drug of choice, the best thing you can do is to take care of yourself. Al-anon can help you learn how to be happy whether or not the alcoholic or addict in your life stops drinking or using (www.al-anon.org). I can assist you as you learn how to let go of trying to control the behavior of others and deal with the sadness of seeing someone you care about hurt themselves.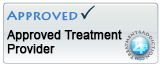 03. Cognitive Behavioral Therapy
What is cognitive behavioral therapy?
Cognitive behavioral therapy often referred to as "CBT" is a method of psychotherapy that developed from the disciplines of behavior therapy and cognitive therapy. CBT conceptualizes that how we think (cognitions), how we feel (emotions) and how we act (behaviors) all interact together. Often distortions in our thinking lead to negative emotions and maladaptive behavior. By experimenting with strategies that challenge or test those distorted beliefs, one can achieve positive changes in mood and behavior.
The concept of self-help.
Newer forms of therapy such as Cognitive Behavioral Therapy emphasize a structured self-help program as part of the treatment. People who do these self-help assignments between therapy sessions usually progress more rapidly. Conversely, people who are unwilling to help themselves between sessions are often slow to improve. For this reason, it is important to consider whether you are willing to make an effort to do self-help or homework assignments as part of your treatment.
Homework assignments.
Homework takes various forms and may involve keeping daily mood logs, activity schedules, behavioral experiments or bibliotherapy (reading assignments). Rest assured, the homework isn't judged or graded. All that is required is that you be committed to completing homework to the best of your ability.
Self assessment tests.
You may be asked to fill out a mood survey between or just prior to sessions. This a simple test to evaluate the severity of your sadness, depression or anxiety. This ongoing evaluation is a valuable tool for understanding whether the treatment is working.
Skills.
You will learn how to identify cognitive distortions and we will use various techniques to uncover and change self defeating beliefs that are affecting your mood, your habits and/or your relationships. If your goal is to improve your relationships, you will learn secrets of effective communication and we will identify attitudes and behaviors that are inhibiting intimacy. These skills will help you to become your own therapist during and long after your treatment has ended.
Relapse prevention.
Just as important as achieving your treatment goals is that you learn how to deal with times when you start to lapse into old behaviors or old ways of thinking. Part of what makes cognitive behavioral therapy so effective is that we anticipate that there will lapses from time to time and we prepare you to deal with those situations. This is why it is important not to leave therapy as soon as you are feeling better. We will need to have at least one session to discuss relapse prevention or you may choose to schedule infrequent but regular check-in sessions so that we can handle any relapse issues should they arise.
04. Depression/Anxiety
Treatment is important.
Many people experience depression or anxiousness having to do with something extraordinary that has occurred in their lives while others may experience depression or anxiety as chronic or ongoing but not necessarily related to a particular situation. Both types (episodic or chronic) can impair one's ability to function at work, school, in one's personal life (i.e. home care or personal hygiene) or in relationships (i.e. isolating or irritability).
Clinical approach.
I use a cognitive behavioral approach to treating anxiety and depression. Thinking and acting differently requires learning and practicing new skills. I teach strategies for changing maladaptive thoughts and behaviors that can bring about a shift in overall mood.
Medication.
Depending on the severity of symptoms some people decide to supplement their psychotherapy treatment with medication (prescribed by a psychiatrist, medical doctor, or psychiatric nurse practitioner). Other people are on medication but find that medication alone is insufficient in providing the relief they desire. With or without medication, I help people feel better faster.

05. Relationship Issues
Skills coaching.
Skills such as handling conflict, communicating our needs, maintaining healthy boundaries and managing our emotions can be extremely helpful in improving our interactions with others. I provide education/training in interpersonal skills.
Couples counseling.
Getting input from an impartial third party is an effective way to improve the quality of a relationship. Oftentimes people are stuck in patterns of relating to others that developed early in their lives and are no longer helpful. I provide information that can assist clients in forming new patterns of relating to each other.
I have completed Level 2 Training in Gottman Method Couples Therapy and use Gottman Method Couples Therapy in my work. The Gottman Method of Couples Therapy is based on Dr. John Gottman's research that began in the 1970's and continues to this day. The research has focused on what makes relationships succeed or fail. From this research, Drs. John and Julie Gottman have created a method of therapy that emphasizes a "nuts-and-bolts" approach to improving clients' relationships.
This method is designed to help teach specific tools to deepen friendship and intimacy in your relationship. To help you productively manage conflicts, you will be given methods to manage "resolvable problems" and dialogue about "gridlocked" (or perpetual) issues. We will also work together to help you appreciate your relationship's strengths and gently navigate through its vulnerabilities.
Couple sessions are generally 80 minutes in length. By allowing more time than the standard 50-minute session for individuals, we are better able to address the complexity of working through interactional issues (in real time) and to learn and practice new skills.
Family therapy.
Within the context of treating teenaged clients and young adults still living at home I will add family therapy to the individual's treatment plan. Sometimes an entire family will come to therapy to address an issue that is disabling the family system. Sometimes a family subsystem such as a sibling group or a parent and their teen or adult child will come to therapy to work on issues that are causing stress or dysfunction. These are all situations that can be benefit from the help of a neutral third party who can pin point underlying issues and provide techniques to affect positive change within the system.
Better choices.
Sometimes people find that they keep choosing romantic partners that are not a good fit for them. They find themselves in the same negative cycles of behavior and start to wonder if they attract the wrong people or chose the wrong people. I can help clients figure out those negative patterns and modify their behavior in order to improve the quality of their relationships.
06. Eating Disorders
Who I help.
I treat males and females. I treat all types of eating disorders.
Anorexia nervosa.
I work closely with the client's medical doctor and nutritionist as a component part of the team approach to treatment. My clinical work is tailored to the client's situation depending on their level of motivation and their symptoms. Depending on the client's age, family therapy may be a component of their treatment plan.
Bulimia nervosa.
I use cognitive behavioral therapy (CBT) to treat bulimia. Depending on the client's symptoms (patterns of eating and compensatory behaviors) and their goals, I will individualize a treatment plan. I may recommend that they seek additional support from a nutritionist and/or doctor. Depending on the client's age, family therapy may be a component of their treatment plan.
Binge Eating Disorder (BED)
I use cognitive behavioral therapy (CBT) to treat binge eating disorder or compulsive overeating. Using a structured program of psycho-education and behavioral modification techniques, clients are able to begin making progress quickly.
Other disordered eating.
For clients who suffer from chronic overeating, chronic restricting, chronic dieting, orthorexia or other disordered eating that may fall into the diagnostic category of "Eating Disorder – not otherwise specified (ED-NOS)" I will tailor my clinical approach depending on their symptoms, their behavioral patterns and their personal goals.
Continuation of care.
For someone who has just left in-patient hospitalization, a residential treatment facility, or an intensive or partial outpatient treatment program, I can provide the support needed to maintain the progress that has already been achieved.
Resources.
Local – The Eating Disorder Coalition of Tennessee (EDCT) is a local resource for individuals, families and communities to access support and information about the prevention and treatment of eating disorders diagnosis. For more information and to contact the EDCT, visit www.edct.net.
Books – There are many helpful books about all types of eating disorders and weight/body image issues. For a wide selection of topics and the most current books, visit www.gurze.com.
National – The National Eating Disorders Association (NEDA) at www.nationaleatingdisorders.org is a resource for information about the treatment and prevention of eating disorders. Other online resources for information about eating disorders and options for outpatient and residential treatment are www.edreferral.com and www.something-fishy.org