Biography
"Named must your fear be before banish it you can."
— Yoda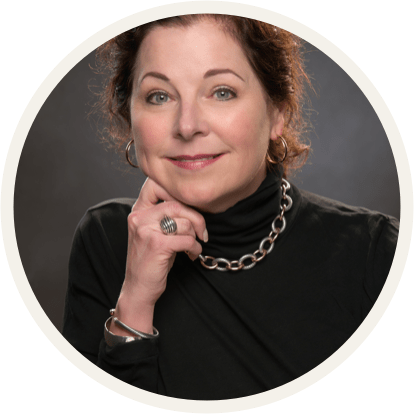 Rhonda Scarlata, LCSW
Rhonda received her Master of Social Work from the University of Tennessee in May 2000. While employed at the Vanderbilt Mental Health Clinic as a mental health clinician, she completed over 2,000 supervised hours of psychotherapy. In October 2002, Rhonda passed her licensing exam, becoming a Licensed Clinical Social Worker. She then began a private practice to include psychotherapy services and mental health consulting.
From September 2004 to June 2005, she was hired by the Division of Adolescent Medicine at Vanderbilt Children's Hospital as a consultant to the Eating Disorders Clinic. From March 2004 to June 2007, Rhonda worked as a part-time social worker for the Legal Clinic at Vanderbilt Law School. Since July 2007, she has devoted herself full-time to her private practice.
Rhonda has been an active member of the Eating Disorders Coalition of Tennessee (EDCT) since 2003. In 2007, she was appointed to the EDCT Board of Directors. She became their President in July 2010. EDCT is now rebranded as Renewed. Rhonda continues to be a clinical member of the organization. She has been a member of the Nashville Psychotherapy Institute (NPI) since 2000 and served on their Board of Directors from February 2004 to January 2007, and again from January 2015 to December 2018. Rhonda also served as the 2017 Chair of NPI. She completed a two year (180 hours) Advanced Psychodynamic Psychotherapy training program in May 2004.
Cognitive Behavioral Therapy Training
Advanced Applications in Cognitive Therapy, August 2012, 30 hours (Course instructor: David Burns, MD)
Cognitive Behavior Therapy: From Action to Insight Workshop, October 2006, 6 hours (Course instructor – Steven Hollon, PhD)
Dialectical Behavior Therapy Workshop, September 2000, 11 hours (Course instructor – Marsha Linehan, PhD)
Cognitive Behavioral Training Workshop presented by Vanderbilt University Medical Center Department of Psychiatry, August 2000, 20 hours (Course instructor – Steven Hollon, PhD)
Couples & Relationship Training
Making Love Work: A Psychobiological Approach to Couples Therapy, October 2017, 6 hours (Course instructor: Stan Tatkin, PsyD, MFT)
The New Monogamy: Erotic Recovery, Alternative Relationships and Moving Past Affairs, October 2015, 6 hours (Course instructor: Tammy Nelson, PhD)
Collaborative Couple Therapy, October 2014, 6 hours (Course instructor: Dan Wile, PhD)
Gottman Method Couples Therapy Level 1, June 2013, 12 hours (Course instructors: Drs. John and Julie Gottman)
Imago Relationship Therapy, May 2009, 16 hours (Course instructors: Harville Hendrix, PhD and Wendy Patterson, LMFT, LCSW)
Eating Disorders Training
2017 Renewed 14th Annual Eating Disorders Conference, October 2017, 5 hours
2015 EDCT (Eating Disorder Coalition of Tennessee) 12th Annual Eating Disorders Conference, October 2015, 6.5 hours
2012 EDCT Forum: The Perfect Storm: Body, Brain and Cultural Influences on Eating Disorders, November 2012, 8 hours
2011 EDCT Forum: Opening the Door to Recovery: Key Interventions for Eating Disorders, April 2011, 6.5 hours
2010 EDCT Forum: Sex, Love and Eating Disorders: The Hunger for Connection, April 2010, 6 hours
2009 EDCT Forum: Eating Disorders & Obesity: A National Crisis? April 2009, 6 hours
International Conference on Eating Disorders: Bridging Science & Practice: Prospects and Challenges, May 2008, 20 hours
2008 EDCT Forum: Coping with Trauma: Feeding the Injured Self, April 2008, 6 hours
2007 EDCT Forum: What Works: Making Theory Relevant, April 2007, 6 hours
2006 EDCT Forum: Understanding the Many Faces of Eating Disorders, April 2006, 6 hours
2005 EDCT Forum: Disordered Eating: Conversations with the Professionals, April 2005, 7 hours
2004 NEDA (National Eating Disorders Association) Conference: Getting Real About Eating Disorders, October 2004, 10 hours
Prior to receiving her Master's in Social Work, Rhonda worked in the business of consumer product sales and marketing for Procter & Gamble, S. C. Johnson Wax and Perrigo. She received a Master's in Business Administration in May 1991.