[vc_row][vc_column][vc_column_text]
Who I help.
I treat adults and teens who either know they have a problem with drugs or alcohol or are not sure if they have a problem with drugs or alcohol. I also work with adults and teens in recovery for alcoholism or drug addiction.
Clinical approach.
I can provide practical information regarding addiction diagnosis and treatment. I am comfortable with the 12 Step Recovery Model and incorporate it into my work. Where there is another mental health diagnosis (for example, depression); I treat both conditions.
Living life on life's terms.
Developmental growth can be arrested during periods of heavy drug and/or alcohol use. Sometimes people who have gotten clean or sober find it useful to learn new skills for dealing with relationships, anger issues and stress.
Relapse prevention.
I can assist people who are in recovery and are motivated to stay clean or sober. By identifying triggers, talking about stressors, and structuring time we can minimize the chances of relapse and reinforce recovery. For the person just leaving a residential treatment facility, or an intensive or partial outpatient treatment program, I can provide the support needed to maintain and continue the progress that has already been achieved.
Helping someone else.
The truth is that we can't get other people clean or sober unless they have the desire to stop. If someone you love isn't willing to give up alcohol or their drug of choice, the best thing you can do is to take care of yourself. Al-anon can help you learn how to be happy whether or not the alcoholic or addict in your life stops drinking or using (www.al-anon.org). I can assist you as you learn how to let go of trying to control the behavior of others and deal with the sadness of seeing someone you care about hurt themselves.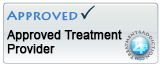 [/vc_column_text][/vc_column][/vc_row]